Life's most memorable moments are spent with loved ones in exceptional places, and the Swift House Inn, our bed & breakfast in Middlebury, Vermont, is just such a place.  Located in historic Middlebury, Vermont, this 20-room former governor's mansion is Middlebury's only classic Vermont country inn and offers the essence of New England warmth.
Inside, candlelit dinners await you. Large, comfortable rooms offer modern amenities in period decor. Relax, sip a glass of wine by the fire, or ponder your favorite book in the library while the kids explore the garden or sled on a nearby hill. Enjoy complimentary 24-hour coffee service, cookies, and Middlebury's only accommodation where a full breakfast is included! Every window frames a picture of country tranquility; yet shops, museums, and Middlebury College are a short walk away.
Things to DO and SEE
Middlebury's central Vermont location makes it an easy drive to major attractions: the Shelburne Museum, New York's Fort Ticonderoga, Lake Champlain, the  Moosalamoo Recreation Area and the ski areas of central Vermont.
There is also plenty to do right in the neighborhood. Middlebury is home to the Sheldon Museum, the oldest community museum in the country. Nearby is the Robert Frost Homestead, the Middlebury College Museum of Art, the famed Bread Loaf Writers' School and ski areas of Middlebury College Snow Bowl and Rikert Cross Country Center just up the mountain.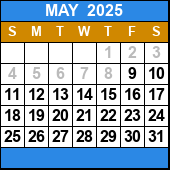 25 Stewart Lane
Middlebury, VT
802-388-9925
info@swifthouseinn.com
http://www.swifthouseinn.com/