Rosebelle's Inn an impressive 1831 Second French Empire Mansard decorated in ornate Italianate filigree is listed in the National Register of Historic places.
Handsomely and conscientiously restored Rosebelle's offers travelers a truly Victorian mood in one of the finest and salutary corners of Vermont and New England.
The Inn will bring you "home" to a traditional New England feeling of time when life at a country inn was a sweet smell of homemade goods from fresh grown local Vermont products.
Each of four independently spacious comfortable appointed guestrooms with private baths is furnished with period antiques and mélange of modern amenities for your conveniences.
Inn is situated on Franklin Street aka Route 7 South, within easy stroll to Brandon village for fine dining and shops "unhurried, unspoiled and unforgettable".
Stay, unwind, enjoy and relax as our central location affords ease of traveling to and from Middlebury College, Lake Dunmore, most Vermont special attractions and events.
Bienvenu à Notre Maison, Ici on Parle Français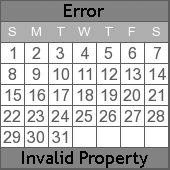 31 Franklin Street, Route 7 South
Brandon, VT
802.247.0098
innkeeper@rosebelles.com
http://www.rosebelles.com/